Creative Content
Nana10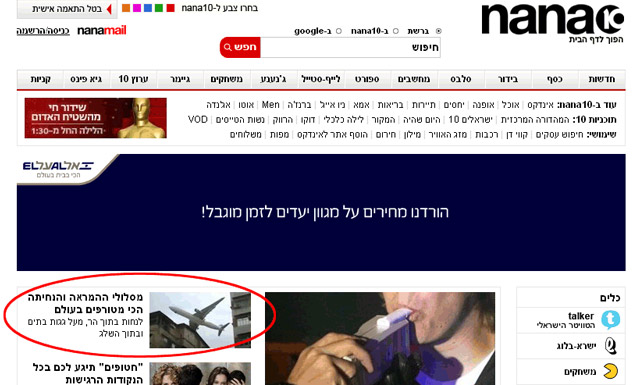 Eitan "kodman" Nahmias (Co-Owner) is Journalist & freelance writer for Nana since 2002.
For Articles
Archive Click Here
.
Feigling
We got 10,000 members!
For our Israeli Feigling / Lady Gaga advertising campaign we used creative content and produced lots of "personal dedicated"
videos to promote the
Feigling Facebook
page which reached almost 10,000 Facebook members in a month.
The campaign also buzzed a lot online,
click here
to read about it at "The Pulse" magazine.
Here's one of the videos:
Maayan
A corporate "GSpot" & Oracall.com production - Maayan's leading video (for TV & Internet) and her official website & blog.
Articles about the video published in
ynet
&
mako
.
MARKID
A corporate Oracall.com & "Altneuland" production - MARKID are Oracall.com's customers in a few zones, such as Public Relations, the video is a "Pulp Fiction" gesture, shot at Oracall.com's labs.
More of OraCall's website is coming soon! Contact us at admin@oracall.com